Originally published April 6, 2015, last updated April 2, 2015
Why a Treat Can Help You Reach Your Goals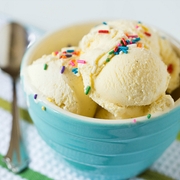 You work hard and know the value of committing to your goals. Whether the objectives you set for yourself involve saving money, going on a diet, working out more or just catching up on your summer reading, consistency is what it takes to reach your desired finish. But don't bog yourself down with duties and regimens without rewarding yourself. Sure, the end of the race is the prize, but treats along the way are just as important.

You are not a machine — you are a person with feelings and emotions. Treats are comforting and make you feel better. If you work hard for your goals, rewarding yourself along the way can serve as little bits of encouragement and help push you.

Treat yourself without breaking commitment to your goals
There are many ways you can reward yourself, and it usually depends on what you are trying to accomplish with your life at the time. That doesn't mean you have to have a goal or an objective to treat yourself. Giving yourself gifts is important, no matter how you spend your days, if for no other reason than to be kind to yourself.

Take quiet moments: Take time to just sit and breathe. This can be great for your mind and your body. By just resting for a moment and forcing yourself to pause from the busyness of your day, you can reset your mind. Lowerys office solutions recommended a 10 minute break to focus on yourself, or going outside in the sunshine to improve your day. This type of behavior will help you focus on the small things in life. And if you are working toward a big goal, reminding yourself of the little things is a great way to refresh your frame of mind.

Have a bite or a sip: Whether a diet is part of your routine or not, taking time to taste something delicious is always a treat. The trick is to not go overboard. This is especially true if you are working to lose weight, but planning a bite of something sweet can work in your favor. You will realize you don't need something large and sugary if you incorporate something small into your diet more frequently. It'll become part of your routine. Life and confidence coach Jessica Hylands compared treating yourself to putting on an oxygen mask and taking a deep breath — in looking after ourselves, we are more able to look after and help others. It will be refreshing and help you clear your mind. Focus on the taste. Don't just gobble it down. Think about how it feels and isolate all of the flavors. You will enjoy it more thoroughly and be able to continue on with your day with the memory of that treat.

Allow your feelings to show: There are many moments when you put on a face or agree to something because it is probably for the best, but not because you necessarily want to. The Change Blog recommended letting your true feelings and emotions come out. Sure, there are moments when you have to remain professional or strong, but there are moments when you don't. Give yourself moments to just be you. Getting something off your chest, or simply disagreeing is not being stubborn or unappreciative — it's being real with yourself.

You understand yourself better than anyone, so you know what means most to you. Don't limit yourself unfairly or keep yourself too strict. Reach your goals, whatever those may be. But don't lose sight of what is important, which is your happiness and ability to be in control. Besides, the journey is always the best part.