Originally published July 9, 2013, last updated August 15, 2017
The Benefits of Memory Jogging Puzzles for those with Alzheimer's Disease and Dementia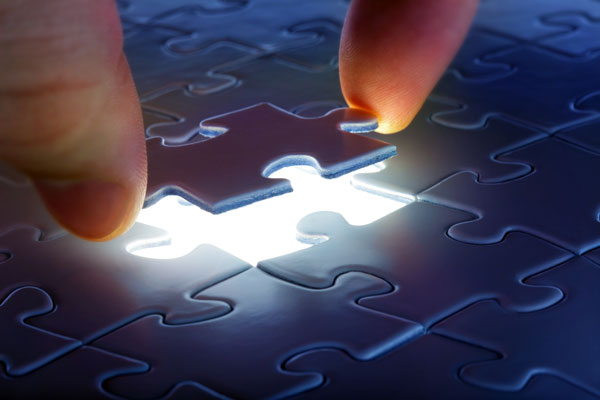 Karen Miller is the owner / developer of Memory Jogging Puzzles & Memory Exercise Card Games for those with Alzheimer's disease and dementia. Read about her experience and share this article with anyone who is dealing with these diseases.
1. Why was it important for you to start your company?
There were many things pulling at me during this time - 2007. I was part of corporate cutbacks in 2005. My career background at that time was more than 15 years graphic design and four years of web design. I was freelancing from home, without this background I could have never done it.
I watched a TV show on Alzheimer's which stirred many embedded memories of my mother who suffered many strokes and was disabled, my father her caregiver for many years, and how it affected my family of seven. I became passionate about helping others with this disease, every moment of every day.
2. What are a few things to keep in mind when designing an activity for someone who has Alzheimer's or dementia?
There are many things to consider. I used my mother as a model. She was paralyzed on her right side, her speech was difficult most of the time unless she was angry and then the words rolled out.
The most important feature for Alzheimer's or dementia activity is to be sure it is age appropriate.
I remember how my mother hated a little duck puzzle that was a child's puzzle. Prior to her strokes she put 500 piece puzzles together; this puzzle was insulting to her. It was interesting learning during research that this was the number one complaint I heard from activity directors.
Mom was right handed; she had to learn to use her left hand. Small pieces of thin cardboard were difficult for her to handle. It was important for me to have my puzzle pieces thick enough and large enough for people to grab on to and hold.
Some other factors to consider:
The activity and its components should be easily assessable for those with special needs.
Type should be large.
The person should be able to complete activity with/without assistance in no longer than 15-20 minutes. It is important for them to complete it no matter how difficult or easy it is and have a good feeling.
3. What are some of the most rewarding parts of your job?
I love working with residents one-on-one. I am helping them and they are helping me. I learn a great deal from observing, something new all the time.
4. How many different types of puzzles do you have?
All of my puzzles are custom wooden 6x8" for easy handling and keeping pieces within reach; scroll cut here and 1/4" thick. All puzzles have interesting cuts.
There are three different sizes:
6 piece – For those with middle stages of Alzheimer's/dementia
12 piece – For those with early - middle stages of Alzheimer's/dementia
20 piece – For the elderly or those with early stages of Alzheimer's/dementia
All puzzles have themes from The Saturday Evening Post featuring Norman Rockwell and Sarah Stilwell Weber. Everyone is familiar with Norman Rockwell and many elderly recall his name and work. I've had residents recognize Little Spooners as his, quite frankly I was amazed. Sarah Stilwell Weber illustrated for the Saturday Evening Post in early 1900s.
Her work is timeless.

5. What makes your puzzles/games different?
I feel the above features create the benefits and meet the needs of those with Alzheimer's and dementia. We are all visual and the friendly, familiar illustrations from The Saturday Evening Post collection are one of a kind.
My puzzles and memory games are custom made for those with Alzheimer's and dementia. They are fun, unique and interesting to work with. If someone doesn't want to work on the puzzle or play the games don't get frustrated, the images have many details to talk about.
6. What is the best advice you can give to someone whose loved one has dementia or Alzheimer's?
Be patient, if you are having a bad day, they will pick up on it and pretty soon everyone is having a worse day.
If you are caring for your loved one at home or in a care center, I think it is important to spend at least 10 minutes, no more than 20 minutes on interacting with an activity. If you can make it a daily brain stimulation, that would be great. Bring the activity and take it away when you go. If you don't, many will put it someplace and not recall where it is.
I know it isn't always possible to work one-on-one but I think this is the best way. Don't just put the puzzle or activity down and walk away. Many have forgotten what or how to do it, with a little assistance they recall.
Watch for signals and sounds of frustration and quit while you are ahead.
For more information, visit: https://memoryjoggingpuzzles.com