Originally published June 1, 2016, last updated August 24, 2016
New Observation Notice Starts in August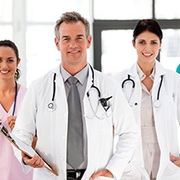 Note: This article was originally published in July 2016. At that time, the NOTICE Act's requirements were set to take effect on Aug. 6, 2016. However, the Centers for Medicare and Medicaid Services later said the final rule will not be effective until Oct. 1, 2016.
Starting next month, a new federal law requires hospitals to notify Medicare patients in hospitals whether you're considered inpatient status or observation status — a distinction that has serious financial consequences for you.
With just a few weeks to go before the new law's implementation, details of how hospitals will notify patients remain somewhat uncertain, and a draft notice has drawn fire for being unclear.
Still, it's important for you to understand the different status classifications, how they can impact your finances and when you are entitled to get the new notifications.
The NOTICE Act — which stands for Notice of Observation Treatment and Implication for Care Eligibility — was signed into law in 2015 and goes into effect Aug. 6, 2016. Its intent was to address complaints of Medicare patients who, despite spending a few days in the hospital, were never considered as admitted patients and were later surprised with the resulting higher Medicare charges and denial of coverage in a nursing home.
Observation status is a classification by Medicare for when someone is not well enough to be released from the hospital, but not sick enough to be admitted as an inpatient. Observation status can hurt Medicare patients in two ways, according to Kaiser Health News: it keeps Medicare's more comprehensive hospitalization coverage from kicking in, and it means they may not get Medicare's limited nursing home benefit if they need care in a facility after being in a hospital. (Days spent as a hospital outpatient do not count towards the three-day inpatient hospital stay that is required before a Medicare patient is eligible for Medicare coverage of skilled nursing facility services.)
Hospital re-admissions within 30 days of discharge have been declining for several years. At the same time, however, the rate of observation status has increased. These trends have led some health policy observers to worry that pressure to avoid re-admission fines is leading to patients being held in observation.
The new law aims to at least take the surprise element out of the experience — instead of patients finding out when the bills arrive or when they arrive at a skilled nursing facility, only to learn Medicare won't pay.
Under the new law, hospitals must provide Medicare patients a form in "plain language" after 24 hours of observation care but no later than 36 hours explaining the reason they have not been admitted and how that decision will affect Medicare's payment for services and patients' share of the costs. This information also must be explained verbally with a physician or hospital staff member available to answer questions.
USA Today reported that a notice drafted by Medicare for hospitals to use has drawn criticism. Rep. Lloyd Doggett, the U.S. Congressman from Texas who co-sponsored the law, said that the draft notice doesn't go far enough to explain why the patient is getting observation care instead of being admitted and that it doesn't clearly explain the difference between Medicare's Part A hospitalization and nursing home benefit and Part B's medical coverage. The draft notice's explanation of drug coverage also was criticized for being confusing, USA Today reported.
So, where does it stand today? The Centers for Medicare and Medicaid Services is reviewing feedback on the draft notice, and the American Hospital Association, a trade group representing hospitals and health systems, has asked for an additional six months to prepare. But as of this posting, the rule still goes into effect Aug. 6, 2016.
The bottom line: you have a right to know whether you're considered inpatient or outpatient.
As the Medicare.gov website advises, "if you have Medicare, ask!"
What are my rights?
No matter what type of Medicare coverage you have, you have certain guaranteed rights. As a person with Medicare, you have the right to all of these:
Have your questions about Medicare answered.
Learn about all of your treatment choices and participate in treatment decisions.
Get a decision about health care payment or services, or prescription drug coverage.
Get a review of (appeal) certain decisions about health care payment, coverage of services, or prescription drug coverage.
File complaints (sometimes called "grievances"), including complaints about the quality of your care.
Source: https://www.medicare.gov/Pubs/pdf/11435.pdf
For more information:
Read our article explaining the difference between inpatient and observation.
Check out these Medicare.gov resources:
Read the draft notice.
Call Medicare MarketPlace® at 1-800-639-0781 to speak with a Licensed Insurance Agent, who can help you understand your hospital coverage.
---