New Guide Clears Up Your Medicare Confusion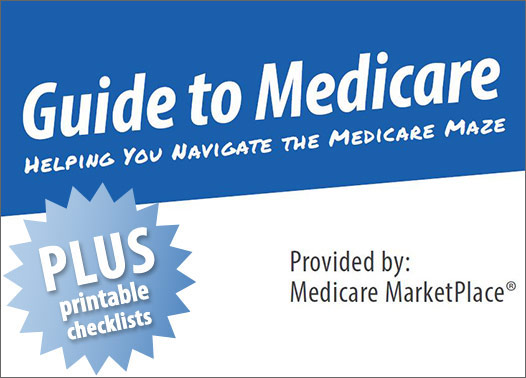 We know Medicare is confusing. That's why we created a guide that makes it easier to understand, plus two checklists — one to help you gather what you need to enroll at age 65 and one to review your plan every year after that. Medicare MarketPlace®'s "Guide to Medicare: Helping You Navigate the Medicare Maze" is available at no cost to you. To download the guide, click here.
While the federal government's "Medicare & You" handbook spans 152 pages, our guide is just 18 pages, including useful checklists.
Read the guide to:
Find your seven-month initial enrollment window in an easy-to-read chart
See what Medicare doesn't cover, such as dentures and foot care
Learn about options for insurance that pays some expenses not covered by Medicare
The guide is printable for those who might want to keep it with your health insurance paperwork or in a handy location. If you don't want to print the entire guide, we recommend printing the checklists and marking your calendars with important enrollment and policy review dates that apply to you. Then, when those dates come around, pull out your checklists!

Younger Than 65?
The "Turning 65 Checklist" will help you decipher what information you need to gather and what steps to take to enroll in Medicare. We break these down into three timeframes — nine, six and three months before your 65th birthday — to keep your "to do" list clear and manageable.

65 or Older?
The "Already 65 Checklist" provides what you need in order to review your coverage each year — a critical step to managing your health care expenses. It also includes a place to list your prescriptions with other necessary information so that you can review which Part D Prescription Drug plan will meet your needs and budget in the approaching year.

Share the Guide
At Medicare MarketPlace, we're dedicated to getting everyone the Medicare information they need to make an educated decision that fits their needs and budget. Please feel free to tell your friends and family about this guide. It's easy — just click the email, Facebook, Twitter, or other social media icons above.
As always, if you have any questions, call Medicare MarketPlace® at 1-800-639-0781 to speak to a Licensed Insurance Agent. We can walk you through the decision-making process so you are comfortable with your plan choice.