Dental Care a Must for Seniors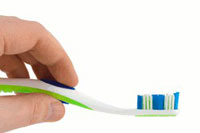 Taking care of your teeth is one of the most important things a person can do. Teeth that are left unchecked can leave you vulnerable to other conditions that affect your overall health.
In America, dental care is one of the highest unmet needs of seniors. For every adult without medical insurance, there are three without dental insurance according to the U.S. Department of Health and Human Services. Seventy-nine percent of dental costs by seniors are paid for out-of-pocket in the United States, but many seniors are on fixed incomes through Medicare and often have a difficult time paying for that care.
What's worse is that seniors often have gum disease and cavities that lead to tooth loss, according to the National Center for Chronic Disease Prevention and Health Promotion. Roughly 23 percent of 65-74- year-old seniors have severe gum disease and roughly 30 percent of adults 65 and older no longer have natural teeth. These numbers – along with the cost of dentistry – are rising every year. According to a 2008 survey by the Kaiser Family Foundation, seniors spent almost $700 in out-of-pocket expenses for dental services.
Mature Health Center offers affordable dental plans that give you the freedom to stay with your dentist or find a new one regardless of networks. These plans not only assist with paying out-of-pocket expenses for things like cavities, crowns and root canals, but also cover preventative care services like cleanings, x-rays and checkups.
So smile and take an important step toward good health. Contact Mature Health Center at 1-866-800-5566 to see how much dental insurance might save you.