Medigap Plan F Could Go Away for Some: What You Need to Know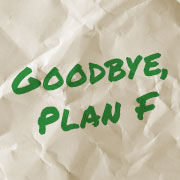 Whether you're already enrolled in Medicare or your enrollment is approaching, knowing about the upcoming elimination of two Medicare Supplement plans can help you make decisions to minimize the financial impact of these changes.
Because Original Medicare only covers about 80% of Part B (medical insurance) services, most people add a Medicare Supplement plan to cover the remaining 20%, or they enroll in a Medicare Advantage plan, which replaces Part A (hospital insurance) and Part B and covers many services that Original Medicare doesn't pay for. Of the 10 Medicare Supplement plans — which are named A, B, C, D, F, G, K, L, M and N — Plan F, the most popular with the broadest coverage, and Plan C, will not be available to new Medicare enrollees starting Jan. 1, 2020. But if you are enrolled now or if you enroll in Plan F or Plan C before 2020, you will be able to renew your existing plan moving forward.
Popularity of Plan F and Plan C
Plan F is so popular because it's considered the Cadillac of supplement plans, providing 100% coverage — your Part A and Part B deductibles and the 20% of what Medicare doesn't pay. People with Plan F pay no co-pays for Medicare-covered services. Plan C is also popular because it, too, covers the Part B deductible; but is less popular than F because it doesn't cover Medicare excess charges.
Plan F and Plan C are being discontinued for new enrollees in an attempt to reduce government spending.
Congress in 2015 passed The Medicare Access and CHIP Reauthorization Act of 2015 (MACRA), which states that on or after Jan. 1, 2020, a Medicare Supplemental policy that provides coverage of the Part B deductible may not be sold or issued to a newly eligible Medicare beneficiary. Newly eligible is defined as someone who becomes eligible for Medicare for the first time on or after Jan. 1, 2020.
New Enrollees to Pay Part B Deductible After 2020
Plan F and Plan C both cover the Part B deductible, so both of those plans will be impacted. This means that someone who turns 65 and goes onto Medicare for the first time in or after 2020 will not be able to purchase a Plan F or Plan C and will have to pay the full Part B deductible. (In 2019, the annual deductible for all Medicare Part B beneficiaries is $185.) That number will likely increase over time — a Kaiser Family Foundation report estimates that Medicare beneficiaries' average out-of-pocket health care spending is projected to rise as a share of average per capita Social Security income from 41% in 2013 to 50% in 2030.
Anyone who is currently covered by a Plan F or Plan C, or anyone who purchases one of those plans between now and Jan. 1, 2020, will be able to keep their plan. As long as a person continues to pay their monthly premiums, all Medicare Supplements are guaranteed renewable.
Options for New Enrollees After 2020
Anyone eligible for Medicare prior to Jan. 1, 2020, will have options:
They will be able to purchase a Plan F or Plan C even after Jan. 1, 2020, because the restriction on purchasing these plans is only on "newly eligible Medicare beneficiaries."
They would be able to replace their Plan F or Plan C with another Medicare Supplement plan, such as the Plan G or Plan N. (The difference between Plan F and Plan G is that Plan G doesn't cover the annual Part B deductible.)

For people wanting a high-deductible plan, there remains an option. Plan F has offered a high-deductible plan in some states, but after Jan, 1, 2020, that will also go away for newly eligible beneficiaries because it reimbursed the Part B deductible. It will be replaced by a Plan G high-deductible option. The Part B deductible will count toward the Plan G high-deductible plan's deductible.
However, be careful, especially if you have pre-existing health conditions, because switching Medicare Supplement plans requires an applicant to pass medical underwriting. Most states allow insurers to reject you for coverage or charge more because of preexisting conditions if more than six months have passed after you signed up for Part B.
Keep an Eye on Premiums
If you plan to keep your Plan F or C, be aware that your premiums might change in the future. With no new enrollees in the risk pool in the future, some experts predict that insurers may charge more to offset costs of insuring an older, sicker pool of people. On the other hand, some experts predict that Plan G rates will jump, because under Medicare rules, the plan must accept new enrollees regardless of health conditions.
Lower costs have been drawing an increasing number of Medigap customers into Plan G in the last three years – about 37% of new enrollees versus 53% in Plan F, according to CSG Actuarial.
Not Sure What to Do?
Medicare MarketPlace® can review your current plan or help you find a plan if you're new to Medicare. Call 1.800.639.0781 to speak with a Licensed Insurance Agent. Whatever your situation, understanding the changes with Plan F and Plan C puts you in a better position to manage your Medicare costs.